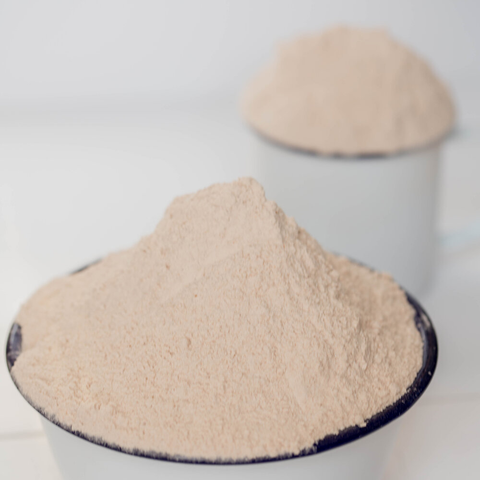 Wild Yam Flour - Gluten free
yamkies
Yam flour is 100% pure dried yam from our partner's yam farm. Yam is highly perishable due to its high 70% moisture content. Usually, the drying process was accomplished in two days under the sun drying method. A moisture ratio of yam varieties dried at 33 °C using the oven drying method. Yam flour is incredibly dense not just with vitamins, but also with minerals. Yam flour is a great source of calcium, zinc, iron, copper, potassium, and magnesium. Yam flour benefits include bone health, better circulation, and improved red blood cell production. Yam flour provides soft and fluffy dough for gluten-free baking.

Yamkies Yam Flour is : 
Gluten-free

Pure organic

Vegan friendly

Dried yam powder

Natural taste & flavor
Facile à melanger
Je recommande,facile à tourner, un goût du pays. Et très bon rapport qualité- prix.